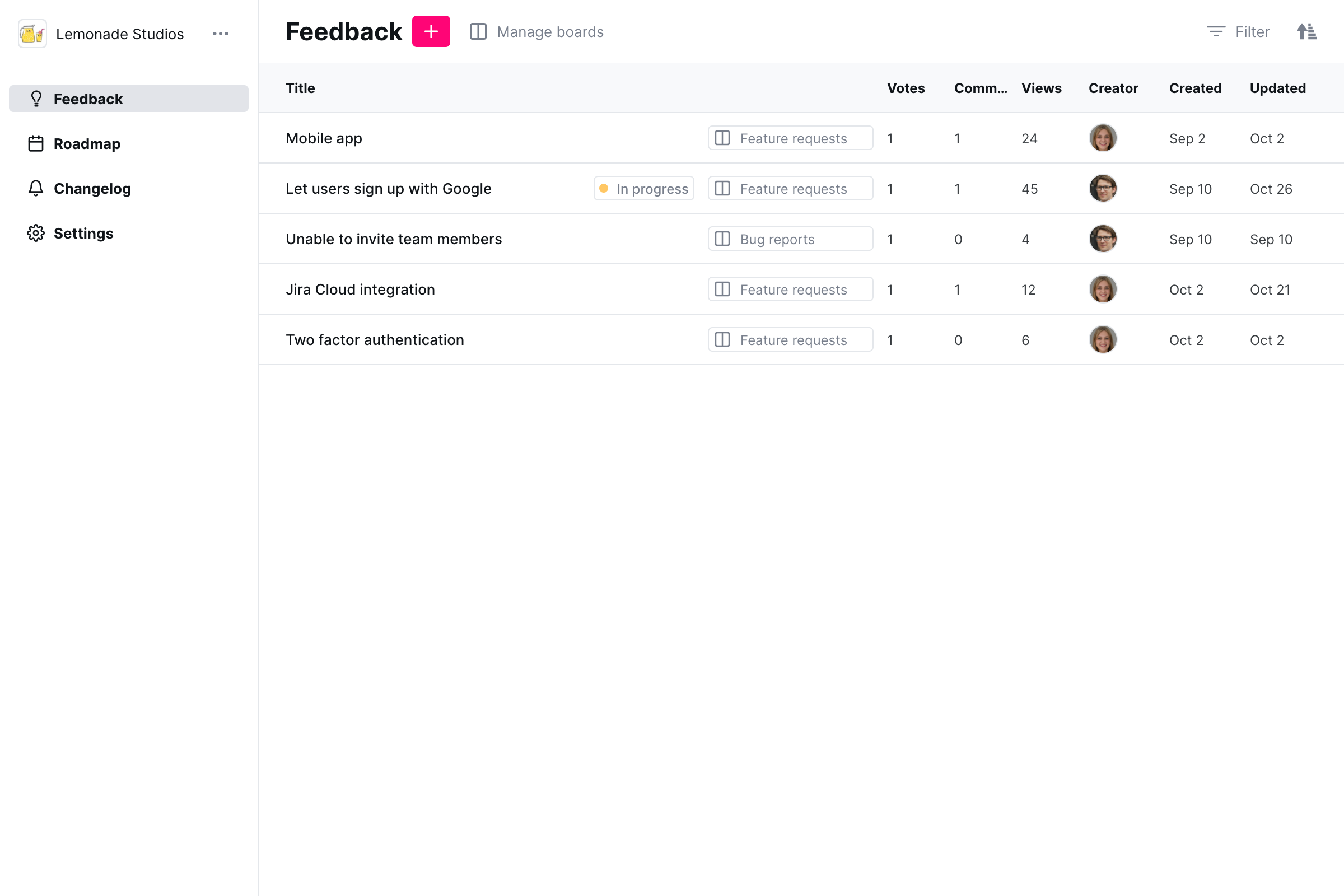 How to get customer feedback
Written 14th September 2020
There are hundreds of ways to get and ask for feedback from your customers and users. This article will cover the most effective and popular ways:
1. While the user is using your app
The best time to get feedback from your customers is at the point that they notice a problem or that something is missing. Therefore, we recommend installing an in-app feedback tool such as Noora. The best in class feedback tools allow you to embed them directly in your product or on your website and identify which of your existing users is providing the feedback.
2. When the user visits your website
Another common path for a user or customer to give you feedback is when they visit your website. To make it simple to get feedback from them, you can either add a link to the footer of your website that links to your dedicated customer feedback portal or you can install a feedback widget such as Intercom or Noora.
By making use of a dedicated feedback portal such as Noora, you open up the user to the feedback from all of your other users and customers. The fact that multiple users can vote on the same ideas will reduce the manual work you need to put in aggregating all of the customer feedback from your many channels. Seeing emerging trends and patterns will become a lot easier, allowing you to focus on building an even better product that actually matches up with the wishes and expectations of your customers.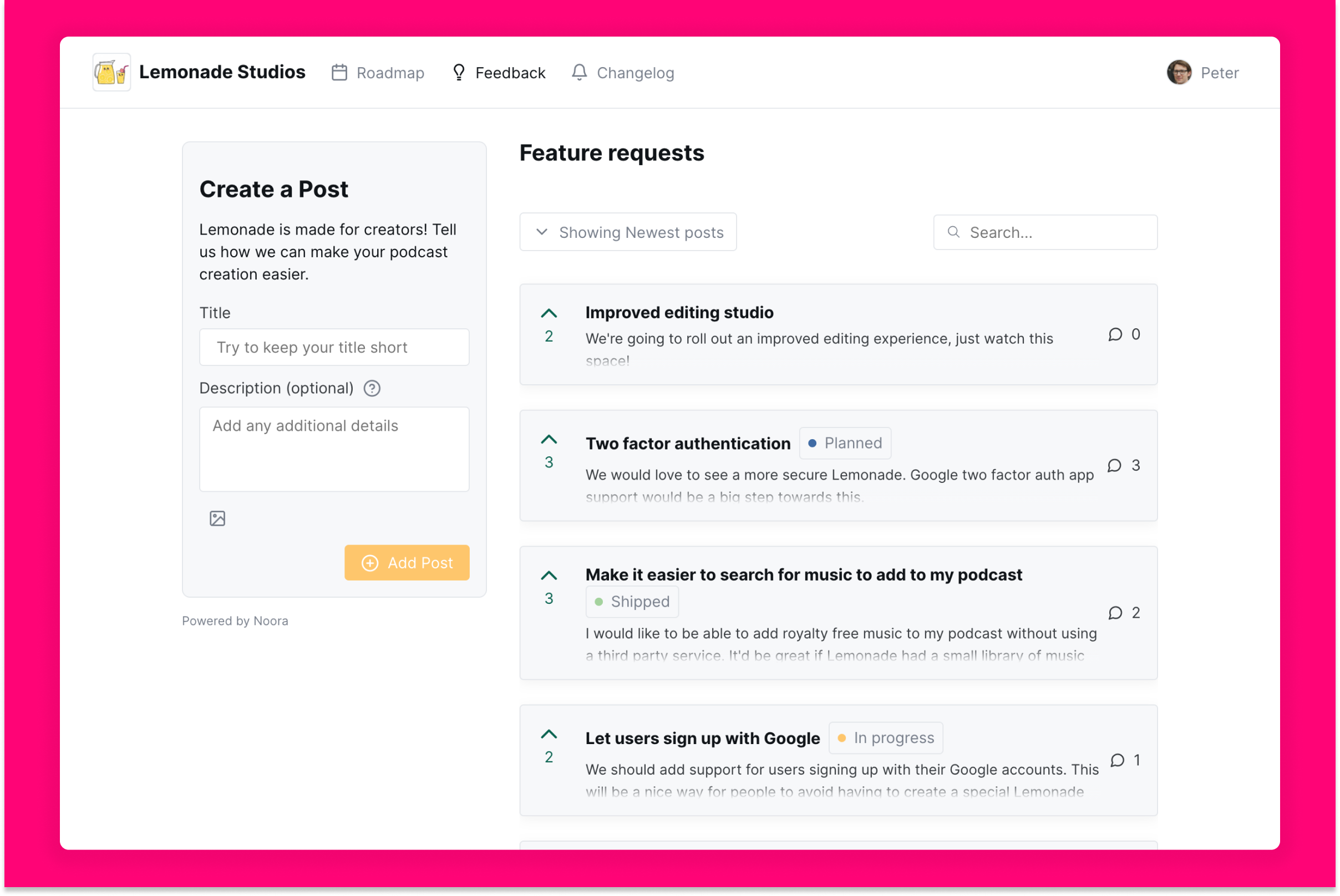 The customer feedback portal in Noora makes it easy for people to give you feedback and vote on ideas
3. Ask for feedback when the user sends you a support ticket
Often a user won't actively reach out to you asking for feedback. They will instead open a support ticket in Zendesk, Intercom or Noora and talk to you about something else entirely. This is a good time to ask them if they have any other feedback they are willing to share.
Next steps
Now that you have hopefully got a better grasp of the easiest ways to start channeling the thoughts of your users, it is important for us to remind you that it is also critical to follow up with customers that do provide you with feedback. Often this can be done through the use of a public roadmap, where you can show what is planned or upcoming, or a changelog where you can announce the latest improvements to your product.
If you are looking to get started with gathering feedback, you can sign up for a free 7 day trial for Noora today!