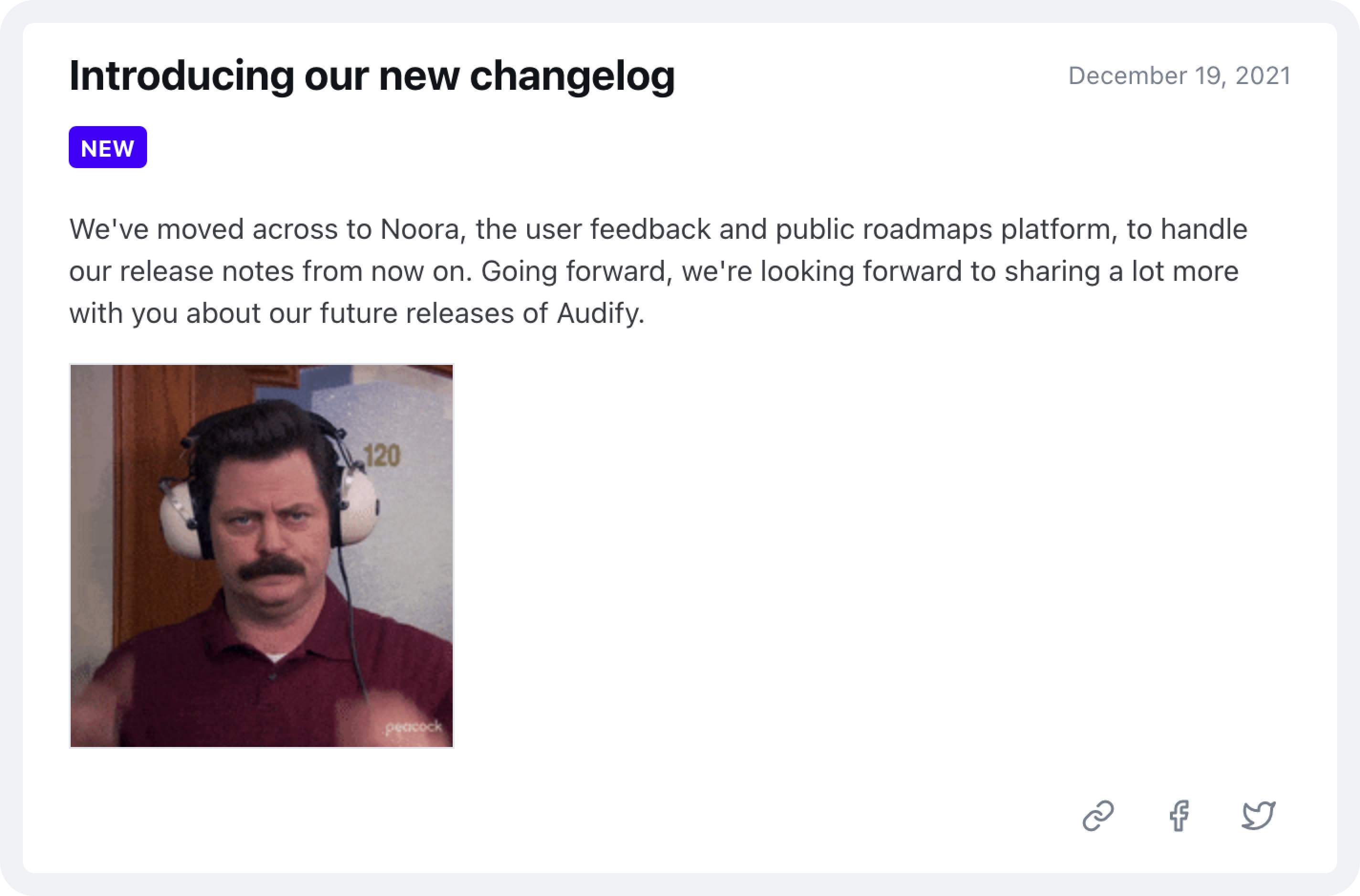 How to set up a changelog tool for your product or website
Last updated 14th January 2021
Setting up a changelog tool for your product or website is an important step to ensuring that you keep your users and customers in the loop when you release new features or make important bug fixes. Keeping a changelog means keeping your users engaged and thereby reducing churn. This article will look at how you can set up a changelog tool for your product or website in a few minutes.
Important features to look for in a changelog tool
Custom domain support - you want to be able to host your changelog on your own domain
SEO and bot support - your changelog is also a great marketing tool. You need to make sure your changelog posts have a chance of ranking on Google.
Firstly, avoid changelog only tools
You should be careful about paying a high monthly subscription for a simple changelog tool like Beamer or Headway. These tool only give you one benefit of changelog updates - notifying users about recent changes. A changelog when run correctly can be far more powerful than that. Here's a few simple examples of how your changelog tool can supercharge user engagement and retention:
By linking your changelog updates to past feature requests and feature votes from your users, you will close the feedback loop in a far more satisfying way. Users will be notified that the feedback they provided to you as personally made a difference. This is a much more personal touch than simply publishing an article in a changelog feed and hoping that a user will connect the dots.
Your changelog should be the continuation of user feedback not the beginning. Simplistic changelog tools open a new discussion with a user, with no context about previous feedback or input. A more powerful changelog tool like Noora will automatically link back to the original feature requests from a user.
Your changelog should be linked to your public roadmap. Studies have shown that companies that use a dedicated feature voting, changelog and public roadmap tool have a higher retention rate and lower churn. Users that feel they are part of your journey are more likely to stick around for the long run.
With that in mind, let's take a look at how to setup a changelog tool that ticks all the boxes.
Comparing changelog tools and software
If you're looking for a guide to changelog tools in 2021, look no further than this article.
Setting up your simple changelog tool
To get started with setting up your changelog in Noora, the first step is to create your free account. You can do so by clicking here. Once you have created your account, you will now have a changelog that can either be embedded in your app, product or website or be shared via dedicated standalone portal. Any changelog entries that you publish in Noora will be automatically published to both.
Writing changelog posts in Noora is a breeze - you can use our WYSIWYG editor, embed emojis and gifs (we're fully integrated with Giphy), so you can be as professional or personal as you want. Your changelog can have your own companies branding and voice.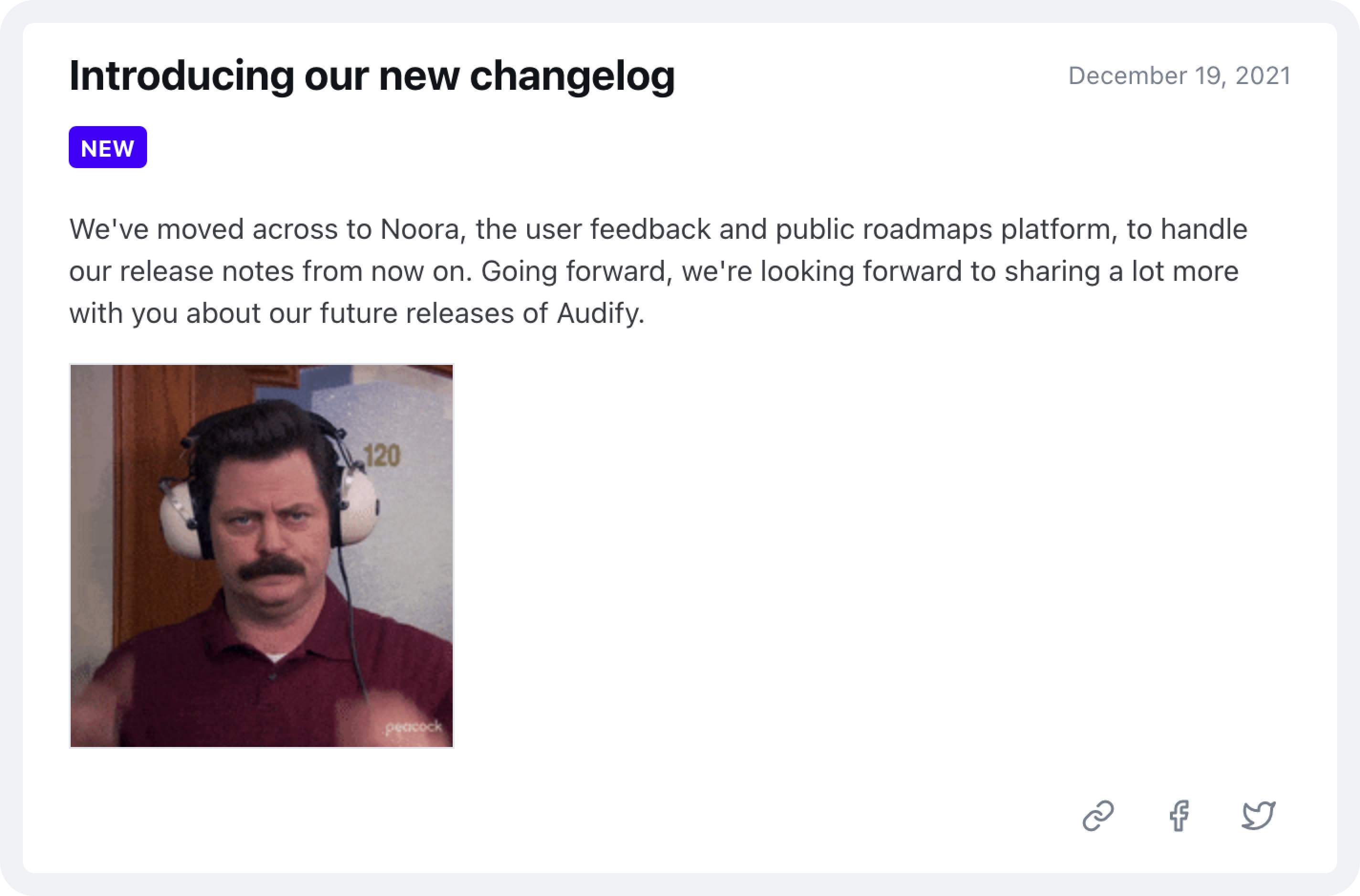 Changelogs in Noora also benefit from a bunch of other great features:
Custom domain support - host your changelog on your own domain and benefit from the increased backlinks and search traffic.
We'll automatically generate a sitemap that you can submit to Google and other search engines to ensure your posts are indexed and can rank in search results.
Light and dark theme - we'll adjust your changelog to match the preferences of the viewer.
Want to learn more about how Noora changelogs work? Click here to read more.