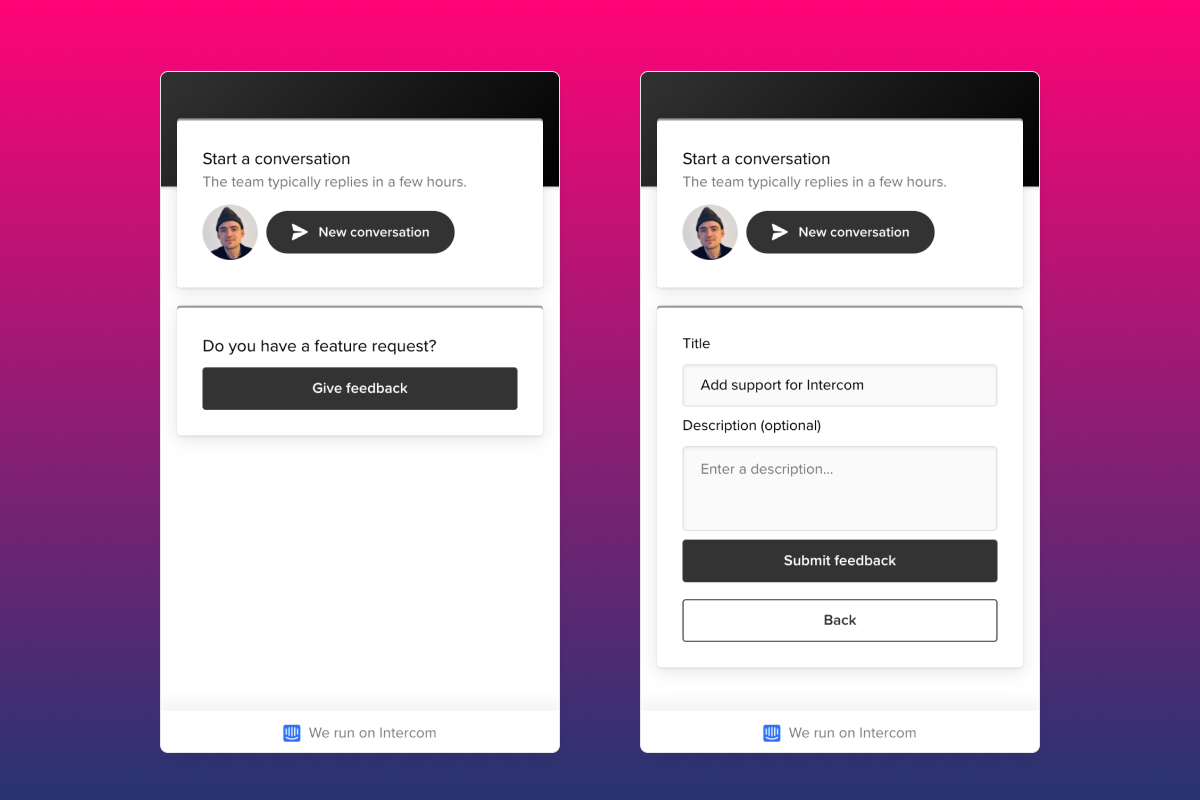 How to respond to feature requests in Intercom
Written 7th September 2020
The scenario is all too common. A new conversation has been started in Intercom by one of your users. They are asking whether or not you plan to add support for one of their ideas. How do you respond? Intercom has already written an extensive article on the right way to respond to feature requests. This article instead aims to highlight the best way to handle feature request from a workflow and tooling perspective.
Paulina, from Intercom, highlights that there are three types of feature requests:

Unresolved problems with an existing feature.
Feature improvements.
Brand new feature requests.
In order to build a better workflow that helps close the customer feedback loop, it is a good idea to utilize a feature voting tool that can plug directly into Intercom Messenger. There are a few key benefits to doing this.
Increased transparency reduces feature request conversations in Intercom Inbox
By allowing your users to see existing feature requests from within Intercom Messenger, they will be able to vote on, or add a new feature request without needing to start a new conversation. This will also help to ensure you capture even more feedback from your users, without needing to manually tag conversations in Intercom Inbox.
Avoid saying "no", and instead highlight workarounds and reasons publicly
Feature voting tools such as Noora allow you to set statuses on requests and add comments to explain your priorities. By keeping these responses public, you are able to again reduce the volume of repeated requests and also manage expectations amongst your users.
Automatically close the loop with users
Tagging conversations as feature requests in Intercom will most likely create a scenario where no-one follows up with the users who made the requests when more information is required, or if the feature makes it into the product. By using a tool such as Noora, you will be able to automatically notify users when the status of a request changes. This is a great way of rewarding and adding user delight by making your users feel a shared sense of ownership for the direction of the product.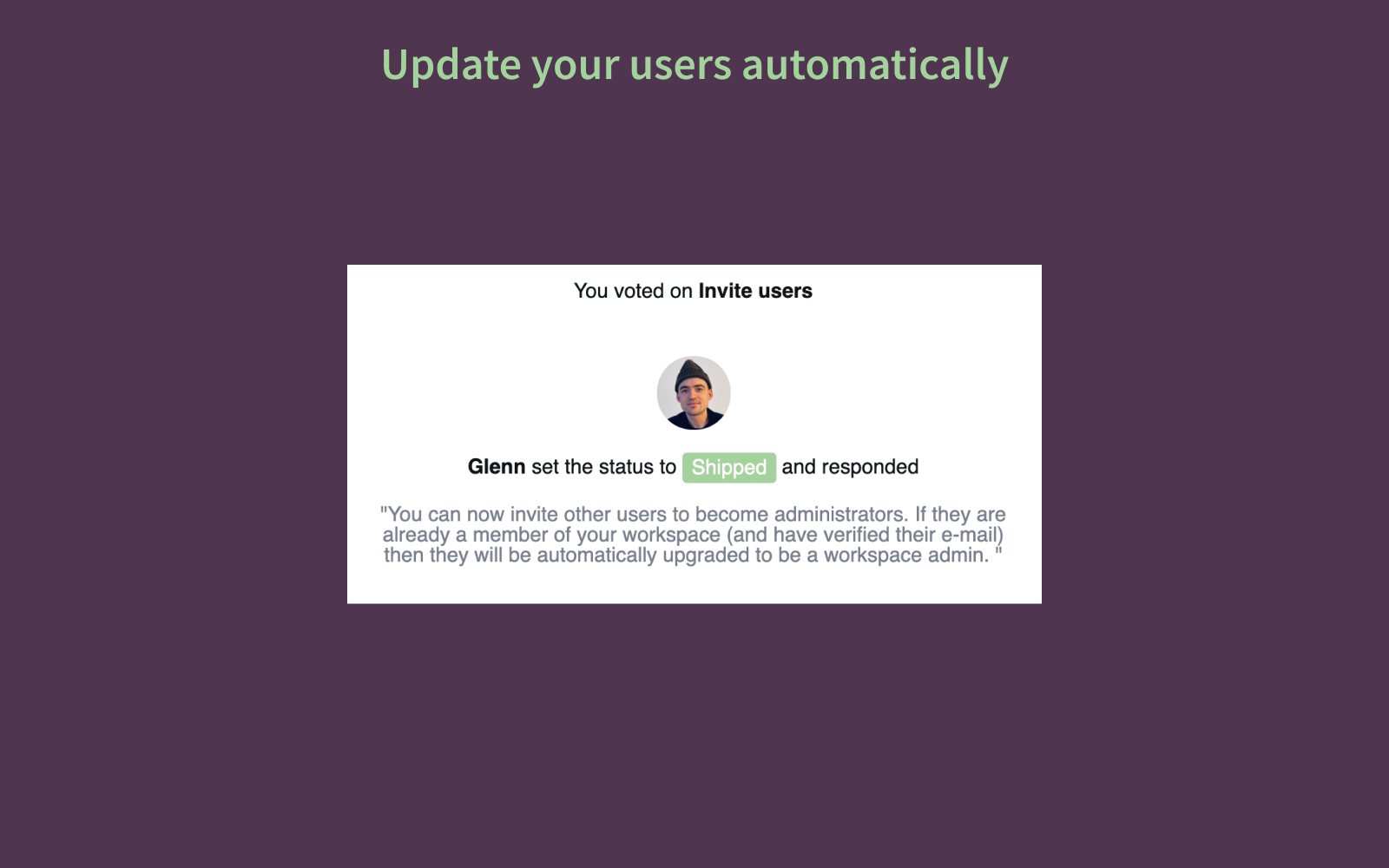 How to get started with a feature voting tool
If you've read to here, hopefully you are convinced about the long term value you will gain by integrating a feature voting tool with Intercom. To get started, you can find the Noora app available in the Intercom marketplace.